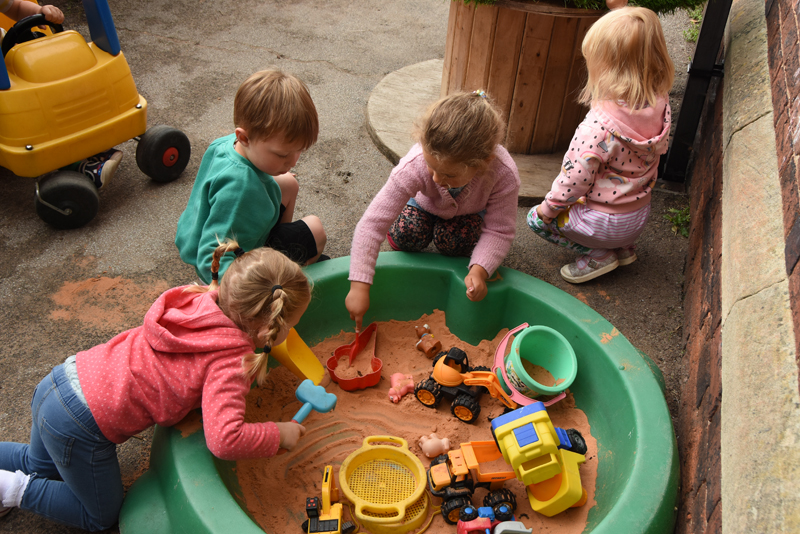 Online Pre-School Application Form 
Children can join our friendly village Pre-school from the age of 2 years. We are open term time from 9.00am until 3.00pm Monday to Friday, please contact the school office for current session availability.
Our experienced staff follow the Early Years Foundation Stage curriculum and children learn new skills in a safe and nurtured environment.
The Pre-School is based within All Saints CE First School and offers wrap-around care with the option to take older children from the school nursery class for an afternoon session, which results in us being able to  provide full day childcare from 9am until 3.15pm for 3 year olds if required.
Breakfast and After School Clubs
Breakfast club runs each day from 8.00am until the start of the school and the after-school club runs until 5.00pm Monday – Thursday and 4.30pm on Fridays.
We do offer a non-compulsory uniform for preschool and this can be purchased through School Trends, please click HERE